Platform updates
New filters for Findings, Import targets with descriptions & more updates
Publisher

Pentest-Tools.com
Here are 3 platform improvements we've deployed in the current update to make Pentest-Tools.com a valuable asset for your pentesting tasks.
New filters added to the Findings page

Import targets with descriptions

White label custom logo in the docx report
1. Easily organize and better manage findings with new filters
We included new filters on the Findings page that show only the relevant findings you discover using Pentest-Tools.com.
You can now choose to exclude False Positives, Informational, or Ignored findings from the scan results. To do that, go to View Settings and select the findings you need for your vulnerability report.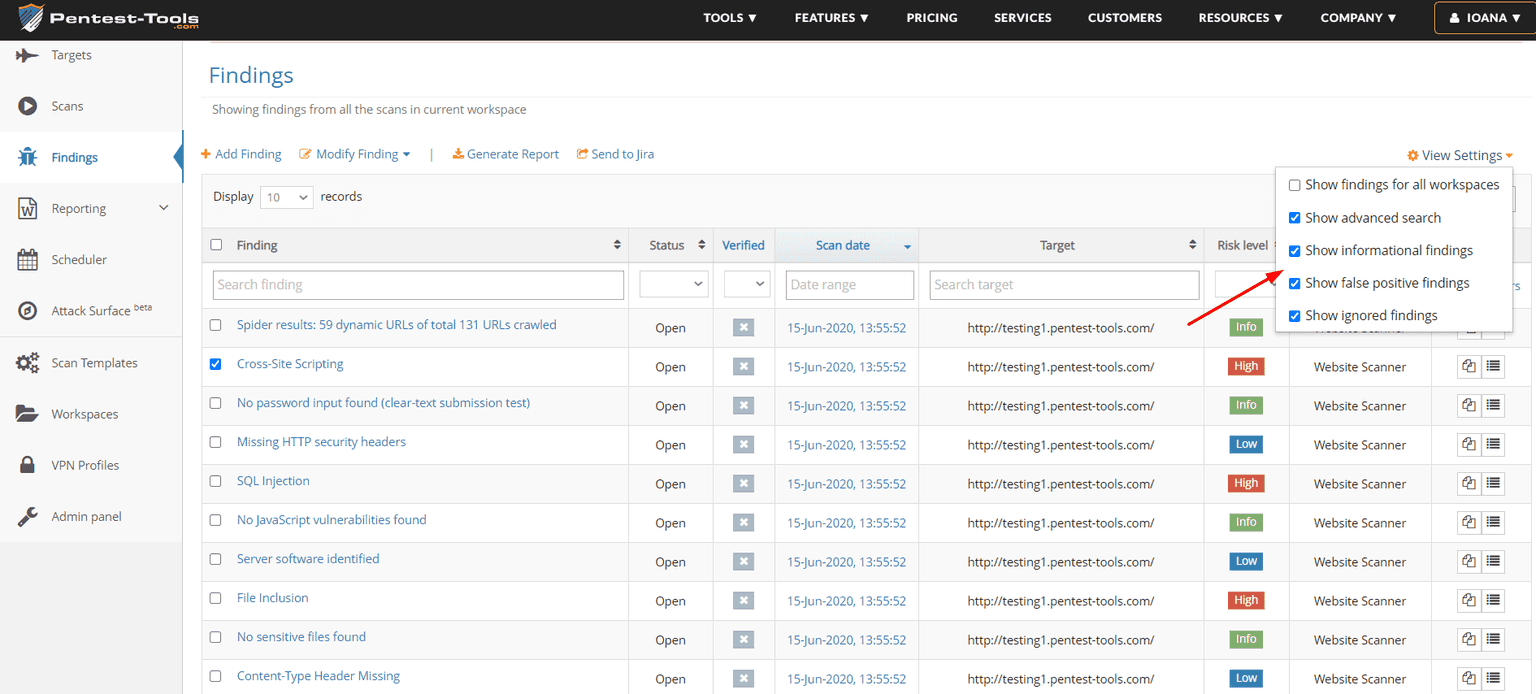 2. Easily import new targets with descriptions
You can now import new targets (hostnames, IP addresses, or URLs) from a local file together with their descriptions using a .txt format.
To do that, go to Targets, click on the Import button, and select the accepted .txt file format.
The chosen file should include the target name followed by an optional description, and be separated by a comma, such as: "www.example.com, Production web server".
A successful import will display the target on your list.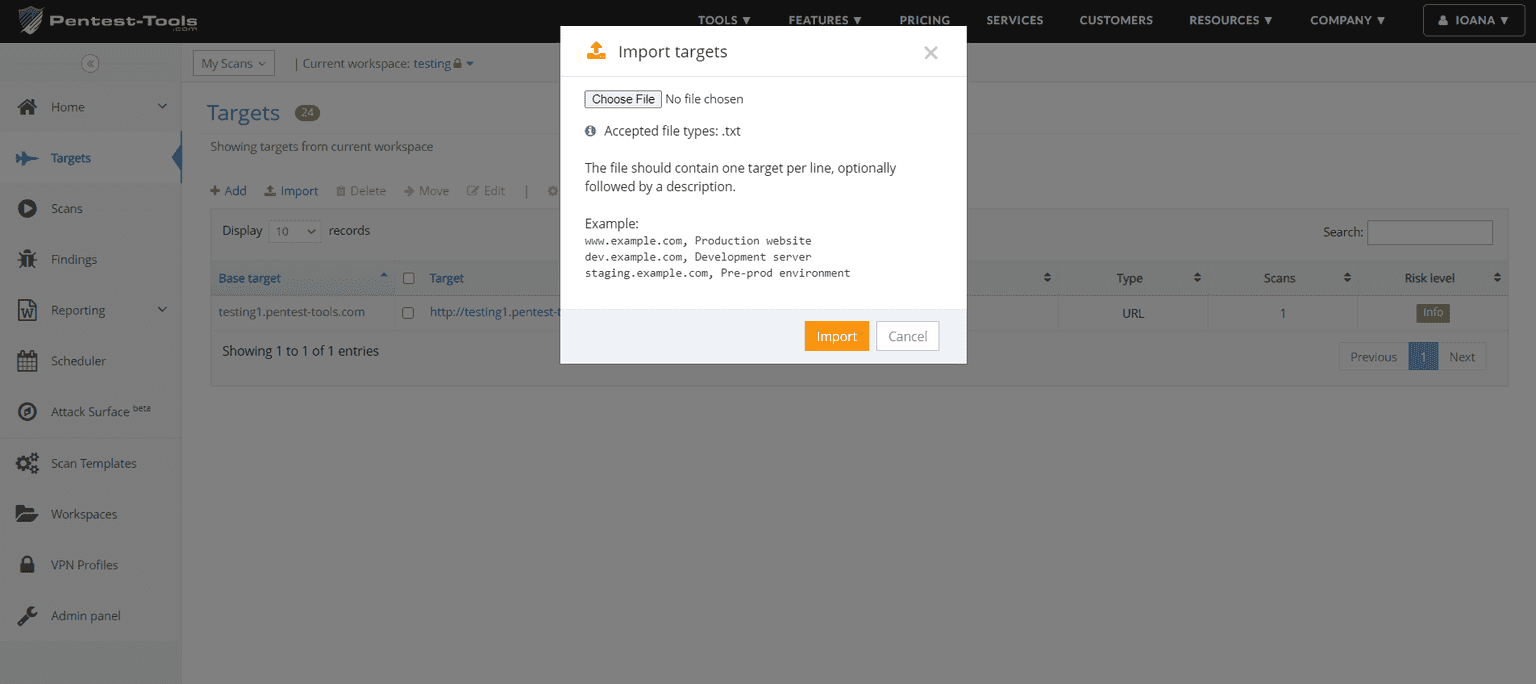 3. Customize your brand logo in Docx reports
For our Enterprise customers, we improved the way you customize your reports with your logo in the Docx format.
Using the White label feature, you can now add your brand company's logo in the header of any docx report generated from the Finding page.
Brand your pentest reports in the Docx format and share them with your customers to prioritize the critical findings discovered!