The essential penetration testing tools, all in one place
Pentest-Tools.com is a comprehensive toolset for offensive security testing, focused on web applications and network penetration testing.
Discover & exploit vulnerabilities

Aggregate findings into pentest reports

Continuously monitor assets
Try the live demo
Trusted by 1,500+ security teams in 95+ countries
What you can do with Pentest-Tools.com
Built by a team of experienced penetration testers, Pentest-Tools.com is a web-based platform that speeds-up the common steps performed in almost every assessment: reconnaissance, vulnerability scanning, exploitation, and report writing. Using the 20+ built-in tools, you get quick insights into target's weaknesses so you know where to dig deeper, pop shells, and have fun.
Pentest-Tools.com - Platform Overview
Pentest-Tools.com is for
Offensive Security Teams
Save time for more creative hacking
Quickly map the attack surface of your target
Run fire-and-forget vulnerability scanners (web and network) to discover low-hanging fruits
Validate critical CVEs through safe automatic exploitation
Generate editable pentest reports (Word .docx) from your findings
Test from different geo locations using VPN tunnels
Automate recurring tasks to gain more time for manual analysis
Work collaboratively with your colleagues and keep engagement data in one place
Start now
Defensive Security Teams
Assess and monitor your security posture
Run web application vulnerability scans (also logged-in)
Scan for network vulnerabilities (missing patches, misconfigurations, etc.)
Continuously run asset discovery and find shadow IT
Schedule periodic scans to monitor for security issues
Scan both internal apps and public-facing assets
Automatically send results to Email, Jira, Slack, Webhooks, and more
Use the API to integrate the scanners into your workflow
Start now
System builders & admins
Speed up routine security checks
Run basic security hygiene checks and export simple reports
Perform and automate security compliance scans
Assess your security posture before external audits
Check for misconfigurations in web servers and applications
Discover missing patches on servers and workstations
Automatically send results to Email, Jira, Slack, Webhooks, and more
Get notified when security issues emerge in your environment
Start now
We're hard at work right now!
360 000

Scans last month

875 000

Subdomains discovered

290 000

Open ports detected

10 700

High-risk vulnerabilities found
You're backed by a strong team
Pentest-Tools.com was created in 2013 by a team of professional penetration testers which continue to guide the product development today and push for better accuracy, speed and flexibility.
We use our practical experience and industry knowledge to improve Pentest-Tools.com with new security testing techniques, better workflows, and detections for the latest vulnerabilities. All of this to help our customers deliver more value with their security tests.
Read our story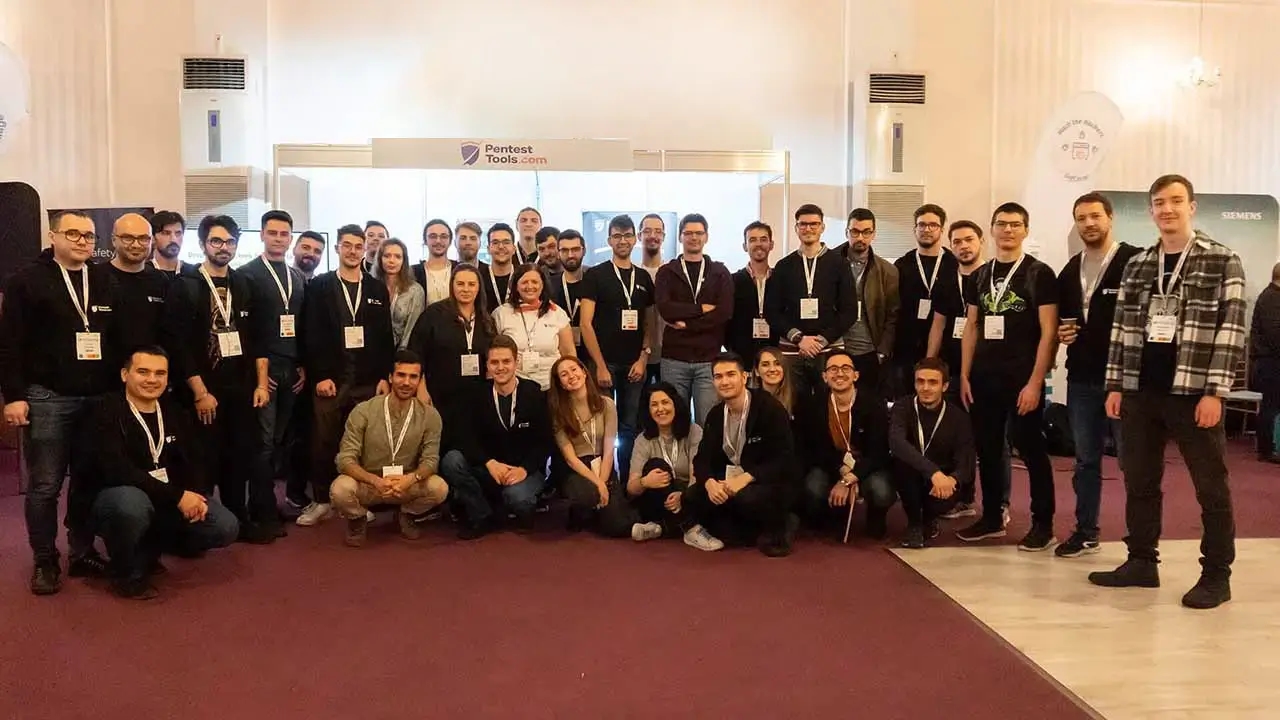 The Pentest-Tools.com team at DefCamp 2022
What's unique about Pentest-Tools.com
Our platform is a one-of-a-kind solution in the offensive security space because it combines 20+ tools and features to streamline the entire security testing workflow. Plus, it's very easy to feed the tool results into professional reports, saving you hours of tedious work. Enjoy the rest of your free time!
Customer testimonials
Pentest-Tools.com is the Swiss army knife for anyone performing black-box external network security assessments and an all-in-one comprehensive toolset for external red team/asset mapping engagements. I used to rely on a wide range of tools when mapping and scanning external organization assets, but since I found this comprehensive solution, I rarely need to use more than one.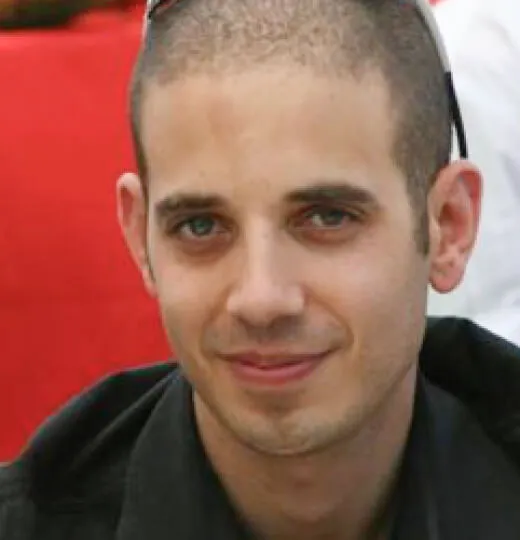 We don't replace the humans in the loop
Pentest-Tools.com doesn't replace skilled security pros with automation.
Instead, our toolset amplifies your abilities with more effective workflows. We save infosec experts time so they can excel at creative hacking, custom testing, security research, and community contribution.
Here's our view on automation
Technology vetted by industry pros
Deloitte Technology Fast 50 CE
Selected in Companies to Watch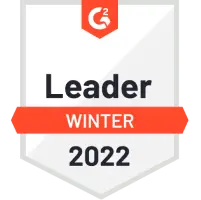 G2 2022
Winter leader - Penetration Testing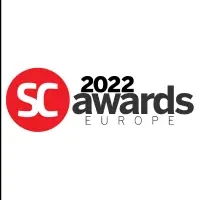 SC Awards 2022
Best Vulnerability Management Solution (highly commended)