Publisher

Pentest-Tools.com
It's been an intense start to the New Year and we're excited to share what we worked on!
These 4 platform improvements are all about streamlining your workflow, so you can focus on the important tasks.
Automate internal network scans with pentest robots

2FA – now available for Pro Advanced plans

Scan notifications – important update!

Customize your email subject line for white-label reports
Let's unpack them!
1. Use pentest robots to automate internal network scans
You can now automate internal network scans using our predefined robots or build your own.
To do that, make sure you've added the VPN profile to your workspace.
To configure the VPN Agent or use a custom OpenVPN server, follow the steps in this tutorial along with our dedicated blog article.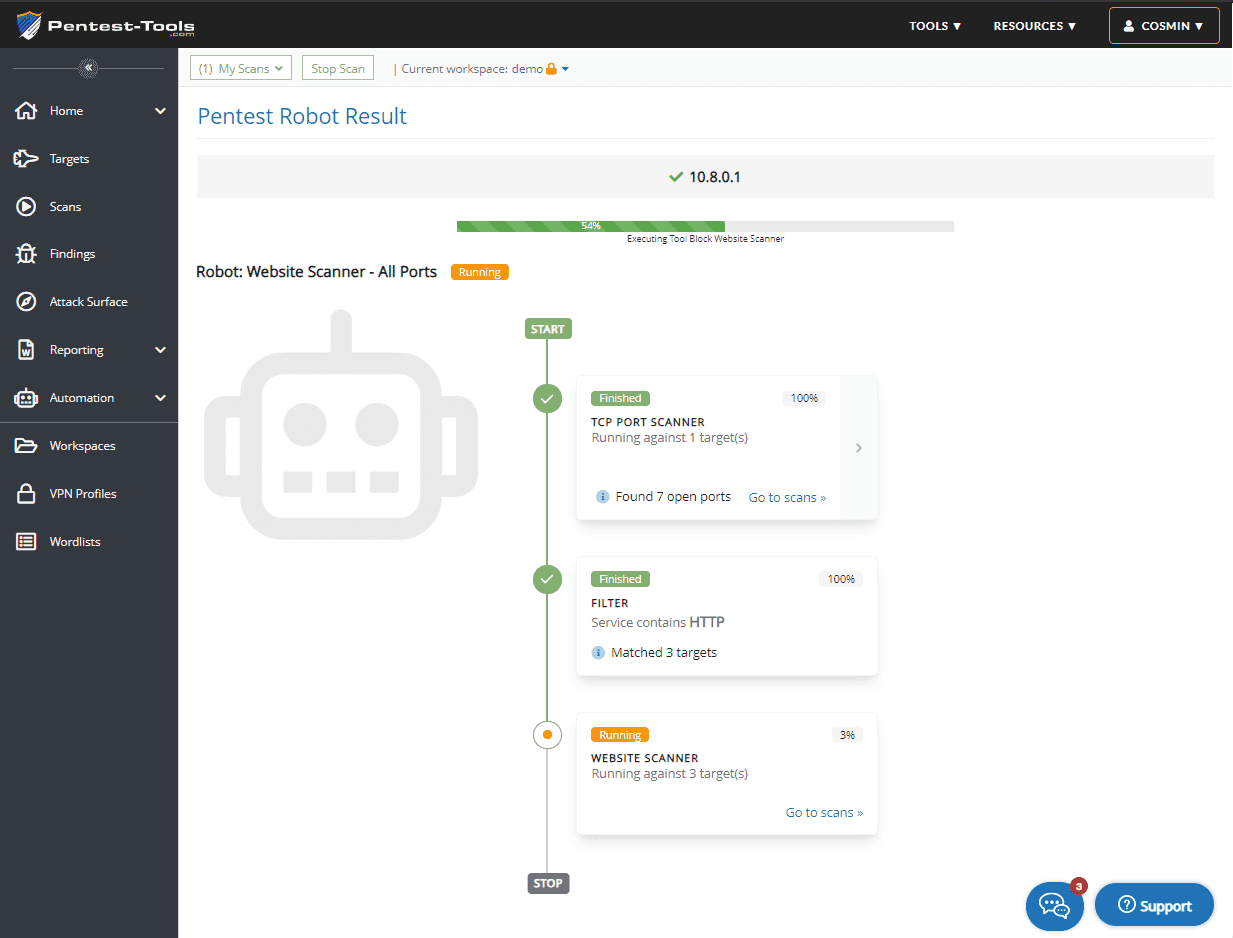 Go to Targets, add your IP address, and run scans easier with the predefined robots or a custom one.
You can also automatically visualize your network exposure in the Attack Surface view!
2. Secure your account with 2FA
Extra protection layers increase the security of your work and your customers' data.
That's why the two-factor authentication (2FA) feature is now available for all Pro Advanced plans.
To enable this option on your account, go to My Account, select 2FA, and follow the setup instructions.
Use your mobile device to install the authenticator app and scan the QR code to link it to your Pentest-Tools.com account. Enter the verification code and you're all set!
3. Scan notifications changes
Starting February 3rd, 2021, we'll send all scan results from the following email address: reports-noreply@pentest-tools.com.
Note: Make sure to whitelist this address so you don't miss important scan notifications in your inbox.
We also updated the email subject generated by a scan to be more relevant and specific. Now it includes essential information such as the tool name, the target, and the workspace.
4. Customize your email subjects with placeholders
Another improvement we've added to the White Label feature is the option to customize the subject lines your customers see when you email them reports from Pentest-Tools.com.
Add specific placeholders to personalize your subject lines and save valuable time with pentesting reports!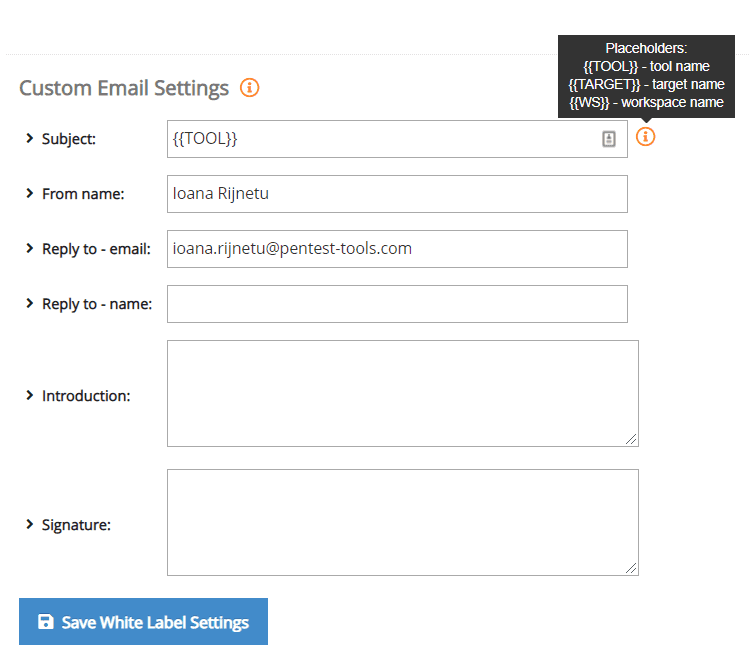 Give these automation updates a spin and see how they can improve your security testing workflow!