Publisher

Pentest-Tools.com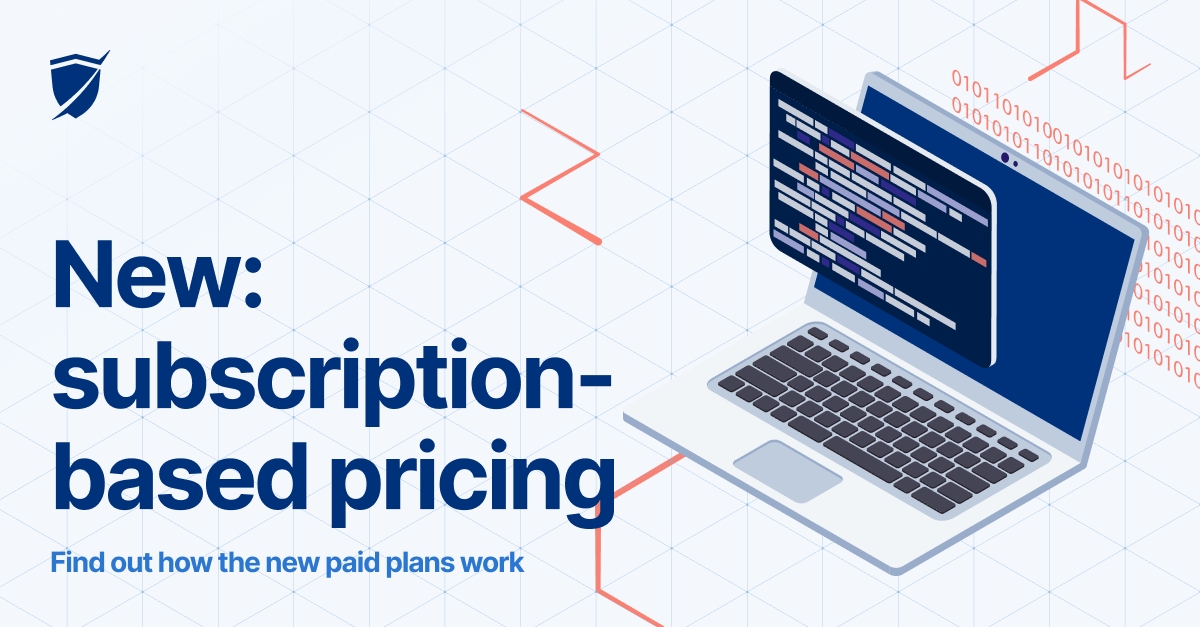 Our main goal is (and will remain) to offer our customers a reliable and intuitive online platform they can use to perform security assessments and automated penetration tests.
With this in mind, we've done a deep analysis of our pricing model over the past months, and we realized that it is time to transition towards a subscription-based structure.
We believe the new pricing options offer more flexibility and convenience to our customers and, at the same time, enable us to achieve consistency and simplicity in the way we run our business.
Starting September 24th, 2019, our tools will no longer be available based on credits when using the platform.
As a free, unauthenticated user, you will still have two free scans available every 24 hours (previously known as 40 free credits), which enable you to test the Light version of our platform.
Until now, you could purchase a specific number of credits for all the tools you needed to scan your targets (URL, hostname, IP address). The credits were limited to a specific timeframe (a month or a year) and after that, the credits expired.
The new pricing system means you can choose the right plan for your business by purchasing a monthly or an annual subscription, at the most affordable prices on the market.
You should know that the annual subscription may be more convenient for you than the monthly one.
See the new pricing plans
Compare features and pricing options to find the best fit for you.
With the new pricing plans, you will be able to perform as many scans as you want against your defined targets. However, you will be limited to a certain number of targets, depending on the plan you purchased. You can also see more details about your current plan on your My Account page.
Check out our new pricing plans that bring more flexibility and autonomy in the way you use the Pentest-Tools.com platform.
Your feedback is always valuable, so feel free to email us your questions about the new pricing plans at support@pentest-tools.com or explore the FAQ page.