Publisher

Pentest-Tools.com
To quickly discover potential vulnerabilities or evaluate your security posture, regular internal network scans are essential. To make this easier for you, we've added a new feature on Pentest-Tools.com!
You can now perform scans through VPN tunnels to reach internal networks or protected network segments.
Note: The feature is available for Pro Advanced and Enterprise plans only.
With this update, you can now run any of our tools through encrypted VPN tunnels to:
Discover vulnerabilities in your internal network

Change the source IP of your scans so it's accepted by your customer's firewall rules.
Scanning through a VPN requires you to have a publicly accessible OpenVPN server. To learn how to quickly configure and set up a VPN profile on Pentest-Tools.com, check out our step-by-step technical tutorial.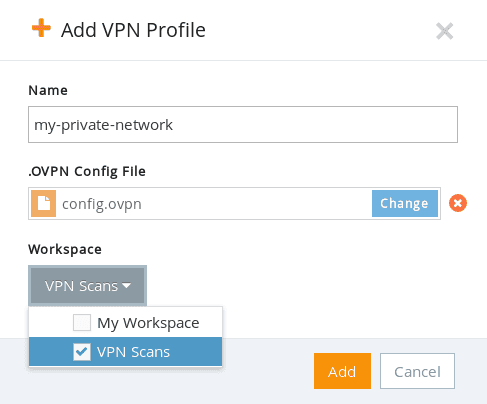 Save time and quickly discover the most vulnerable systems on your internal network with Pentest-Tools.com.
If you'd like to learn more about Pentest-Tools.com or find quick answers to your questions, explore our support center or send us an email at support@pentest-tools.com