Platform updates
[New scanner] Detect vulnerable F5 BIG-IP devices with Pentest-Tools.com
Publisher

Pentest-Tools.com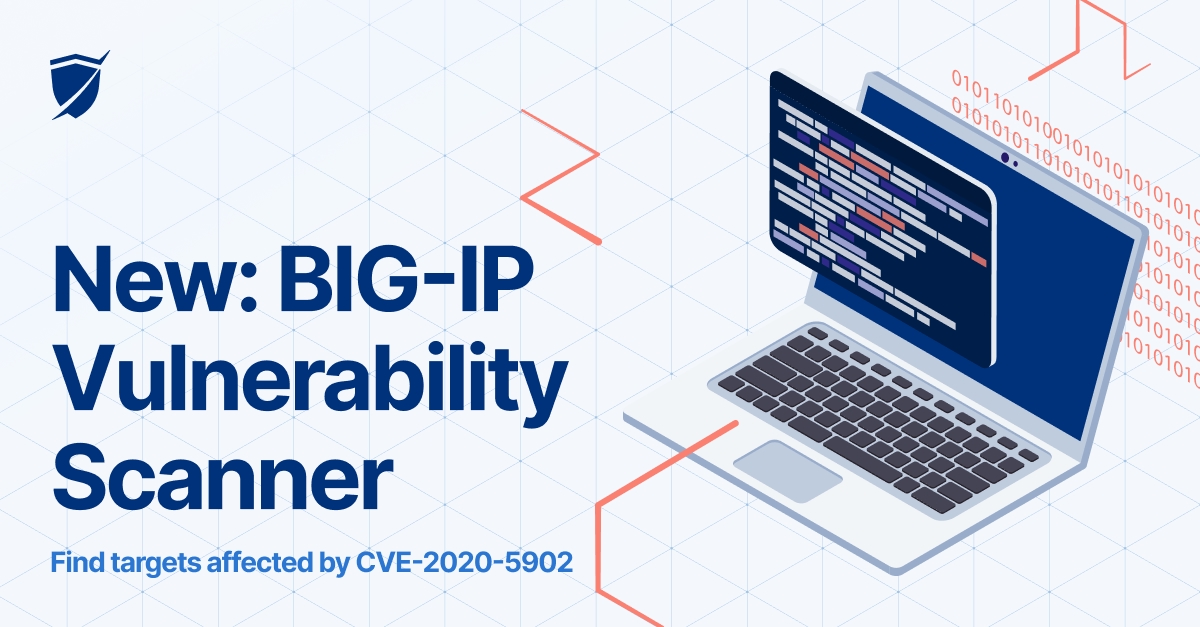 Vulnerability scanners are powerful pentesting tools that help you discover critical flaws in your systems quickly and effectively. The more specific the tools, the more useful!
To assess the security of your devices and see if they are exposed to the F5 BIG-IP critical vulnerability (CVE-2020-5902), we've launched a dedicated scanner you can try for free: the BIG-IP Vulnerability Scanner.
The high-severity vulnerability affects multiple F5 products that use the Traffic Management User Interface (TMUI) interface. It allows an unauthenticated attacker to execute remote commands as root on vulnerable devices.
Here's what data the BIG-IP Vulnerability Scanner sample report includes:
To better understand how CVE-2020-5902 is exploited, read our in-depth blog article, which includes a video demo and detailed steps to help you build a Proof of Concept with TMUI modules.
Use our new tool to scan your infrastructure fast and with minimal setup. Detect the TMUI RCE quickly and get a full report of the vulnerability, including description, evidence, risk, and recommendations for fixing it.