Platform updates
Delete scans through the API, edit scheduled scans, and more improvements
Publisher

Pentest-Tools.com
Here are 5 platform improvements we've worked on in the current update to make Pentest-Tools.com a must-have asset for your pentesting toolkit.
Create targets from tool results

Delete scans API function

View large results in Find Subdomains

Edit scheduled scans

Fixed timezone issues
1. Add new targets from tool scan results
You can now add new targets from the results displayed by the Find Subdomains and/or Find Virtual Host tools. This helps you perform new scans- faster – against the subdomains and virtual hosts you discovered.
To do that, go to Scans, select the tool whose results you want to see, then click on the ones you want to Add to Targets.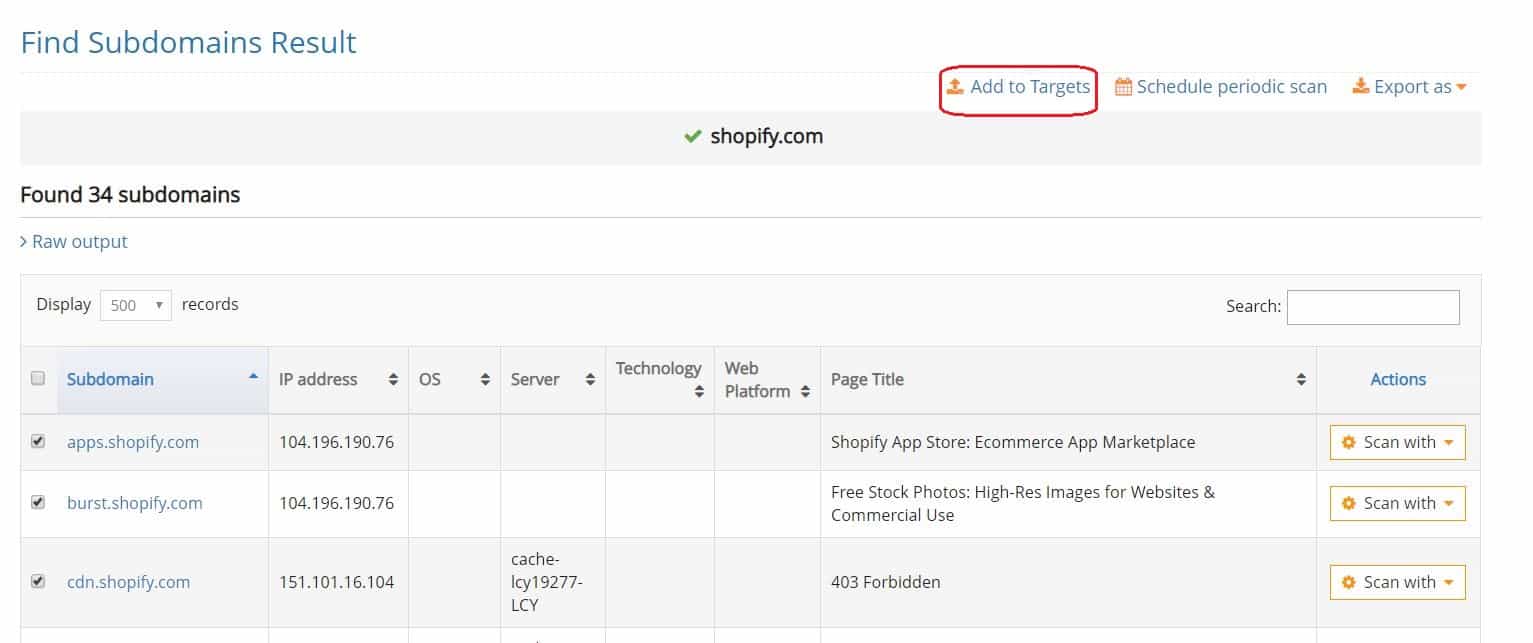 Use this platform update to easily create new targets and perform new scans to uncover potential security risks!
2. Delete scans in the API
For API users, we've added a "Delete a scan" capability that allows you to programmatically delete a scan result if you no longer need it.
To do that, use the specific parameters available in the API reference.

3. View large results in Find Subdomains
We also improved the way scan results are displayed in the Find Subdomains tool. Now you can use a clean interface with pagination to navigate the scan results.
Visualize all scan results in a clearer, simpler view and get an instant overview of the aggregated data.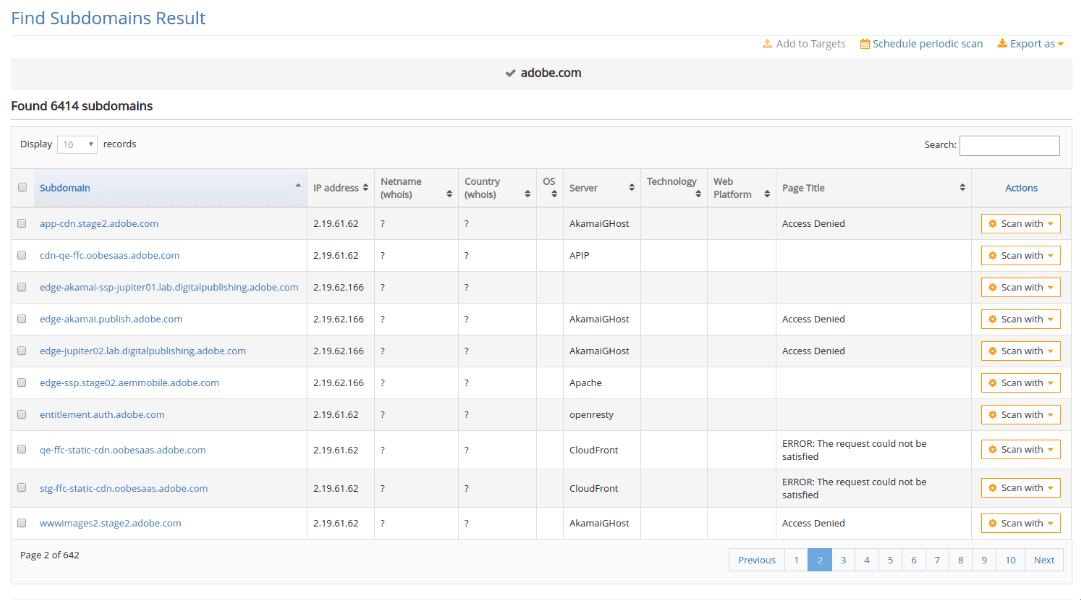 4. Edit scheduled scans
Another improvement we added is the option to edit a scheduled scan without deleting them.
To do this, select Scheduler from the Dashboard, select a Tool -> Edit, and choose your preferences.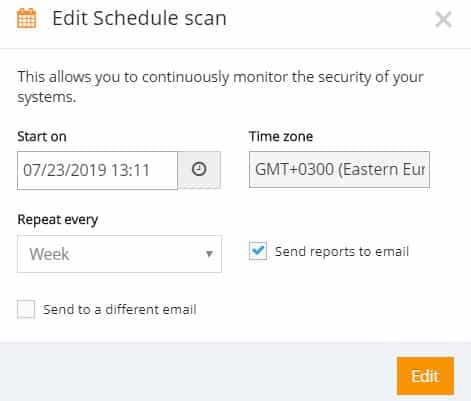 Don't forget you can get scan results straight to your inbox!
5. Timezone issues fixed
We did some bug fixing in the scheduling system to improve how the timezone is displayed for users. In the scheduled scans option, the user's timezone is now configured correctly.

Check out the platform capabilities and see how they improve your workflow and scanning results!