Platform updates
November updates for powerful workflows, including detection for Log4Shell
Publisher

Pentest-Tools.com
Giving you the tools you need right now to speed up detection and reporting is always our top priority. Especially when your work is essential to effectively prioritize remediation. So, with every monthly update, we strive to do just that.
When you log into your Pentest-Tools.com account, you can find targets vulnerable to the Log4j vulnerability (CVE-2021-44228) with our Network Scanner and Website Scanner.
FIND VULNERABLE TARGETS DETECT LOG4SHELL
And integrating detection for this critical CVE is not all we did.
Here are 7 more updates we rolled out to make your work more powerful and efficient:
Exploit 4 new high-risk vulns with Sniper Automatic Exploiter

Schedule pentest robots to run automated testing sequences

Delete specific HTTP loggers you created and no longer need

Get detailed scan results with the new, slick Sniper interface

Include Password Auditor findings in your reports

Focus on finding critical CVEs with the Network Scanner

Find Python & Perl code injection issues with new Website Scanner modules  
Let's unpack them!
1. Sniper now automatically exploits these 4 new CVEs (CVSSv3 scores 9.8+)
Confirm, exploit, and do post-exploitation in under 2 minutes with Sniper Automatic Exploiter for:
2. Automate periodic, custom testing sequences with scheduled pentest robots  
You can now run scheduled scans with a predefined or custom-built pentest robot to automate recurring pentest tasks.
To keep your workflow productive, go to Targets, select a specific URL target, and choose Scan with Robot. Then, select the pentest robot you need, enable Schedule robot, and get scan notifications in your inbox.
You can choose from 5 ready-to-use pentest robots (Domain Recon, Treasure Hunter – domain or host – Auto HTTP Login Bruteforcer, Website Scanner – All Ports, Full WordPress Scan) or build yours by combining your pentesting logic with our tools and features.
Tap into the huge potential of pentest robots:
3. Delete HTTP handlers you no longer need
You can now easily delete HTTP handlers you don't need, even if they are still valid or expired (after 60 days). It helps keep your workspace in top shape!
Go to the My handlers you created, select a specific one, and click on the Actions button.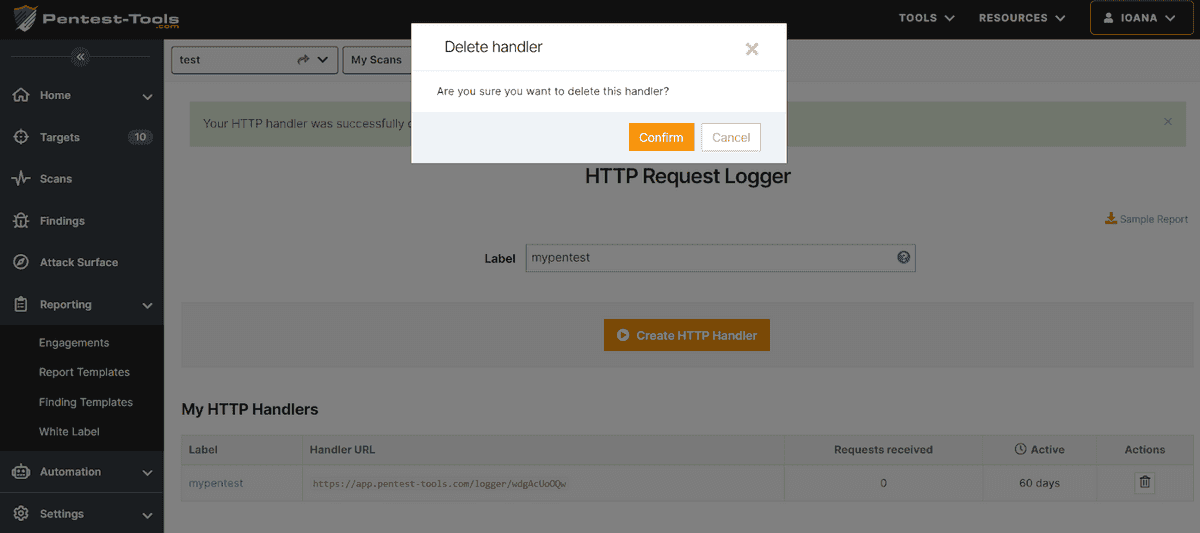 4. Successful automated exploits with Sniper – in a fresh, new interface
Having to wade through volumes of information each day is a tough task. We have your back, as promised!
Our team has revamped the Sniper Auto-Exploiter report and added visual cues plus a handy navigation menu so you can find what you need and export a report in a flash.
Here's a snapshot of the new report: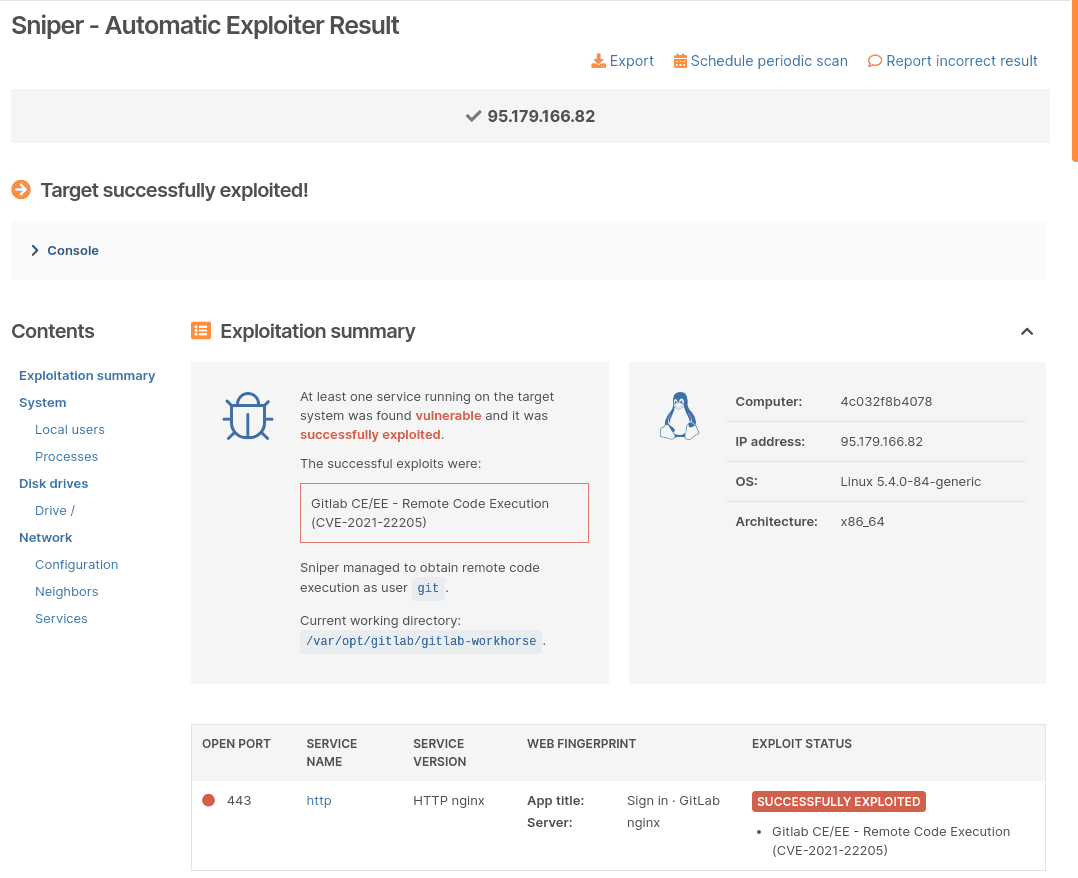 5. Automatically add Password Auditor findings in your reports
We've improved our Password Auditor scanner by including the option to generate findings.
Besides finding weak credentials in your web applications, it now adds detailed findings to your reports so you can ship them with even richer recommendations!.
Go to Password Auditor, insert your URL target, run a scan with it, and see results pouring in: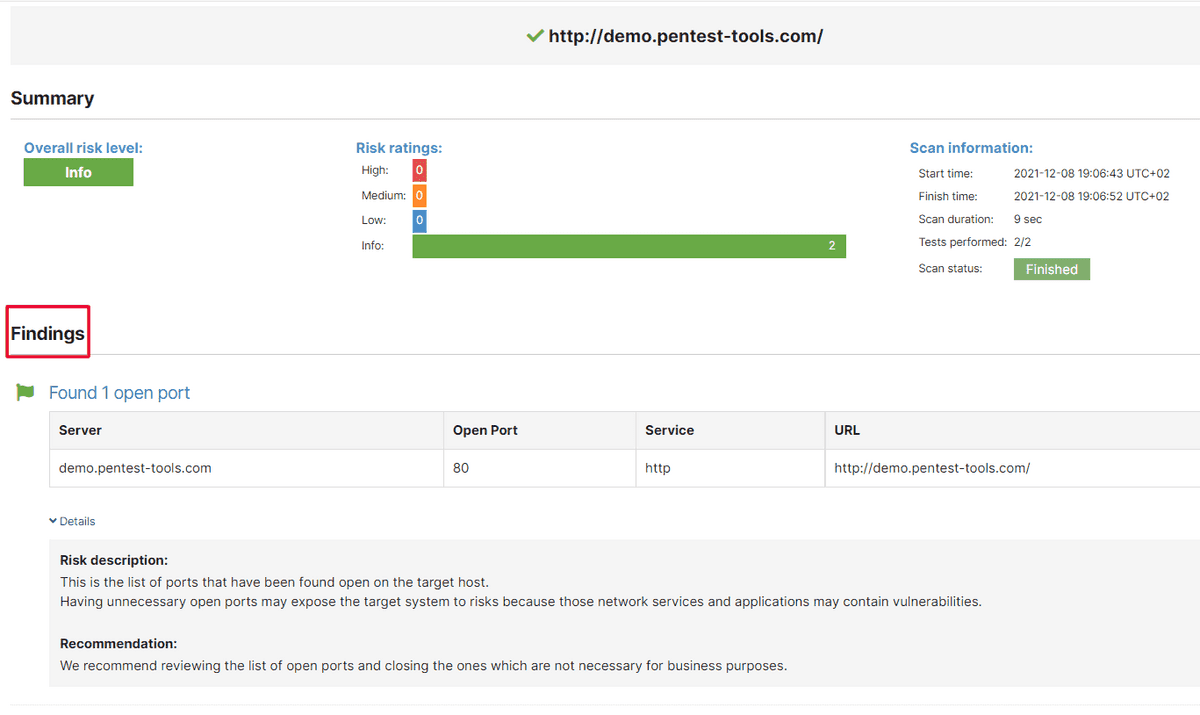 From the Findings page, select the relevant ones and add them to your Pentest-Tools.com reports. Easy, always available, no configuration work involved.
6. Run focused scans with the Network Scanner to find critical CVEs
If you want to exclusively check for high-risk, exploitable vulnerabilities in a light, non-intrusive way, try the new option we added to the Network Scanner.
Go to the Network Vulnerability Scanner with OpenVAS, add your URL target, and select Sniper scan: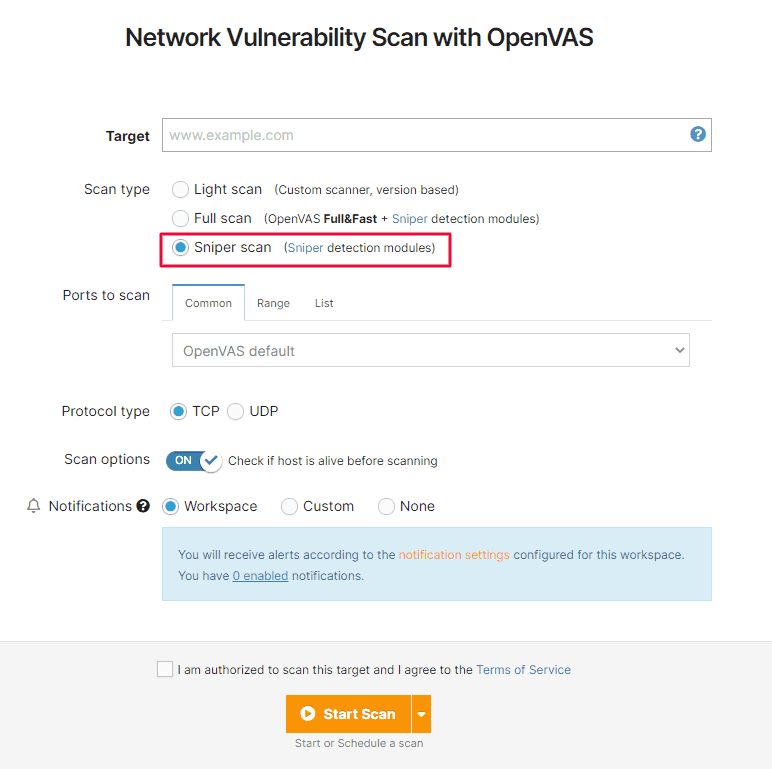 This type of scan runs only Sniper's detection capabilities without the exploitation part. It's a noninvasive method, so there's no risk involved towards your target.
7. Stronger detection for code injection built into the Website Scanner
Our Website Vulnerability Scanner gets more powerful with two new detection modules for  Python and Perl code injections in your web applications!
To use it, go to Website Scanner, add your URL target, and select Full Scan. Expand the Attack options, choose the Active checks tab and enable Python or Perl Code Injection (or both, if you need them).
Our scanner engine will analyze the HTTP responses from your target and check for arbitrary  Python and Perl code.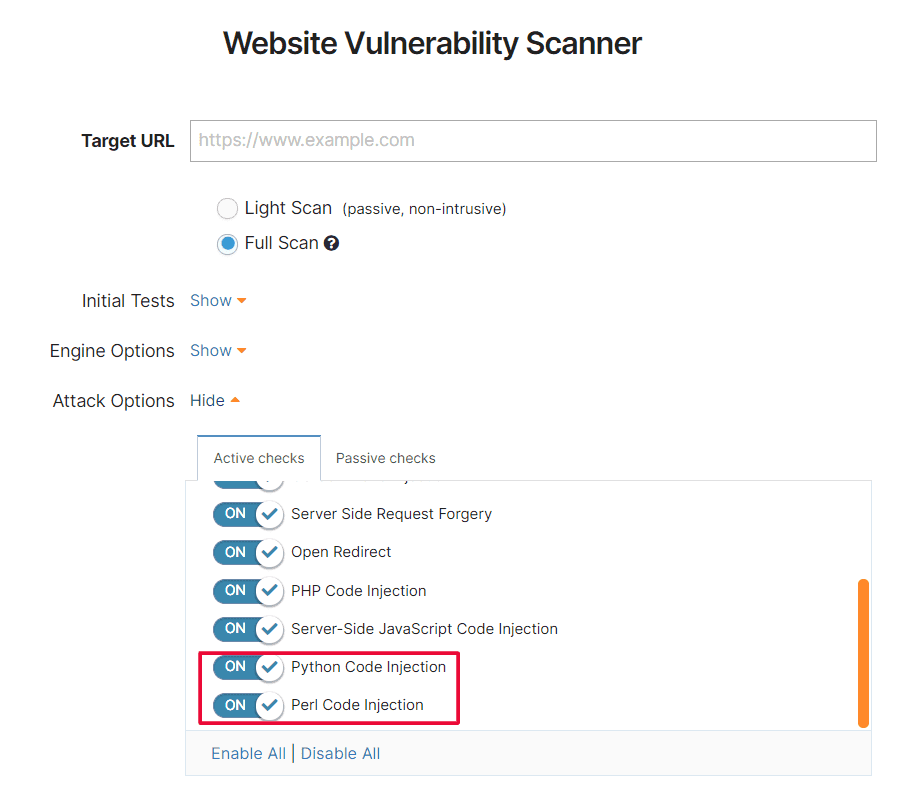 Hope these updates improve your work and help you focus on the tasks that matter!