Features
Penetration test
report generator tool
This is what you've been working for. It's all your customer or manager sees: your best findings, exploits, and recommendations – boiled down to a few pages. So how do you make sure your pentest reports reflect your effort and expertise? No, not by pouring your blood, sweat, and tears in them. You just need a better tool that supports your workflow. That's why we built this pentest report generator for you.
Generate customizable DOCX reports automatically

Export findings in pre-formatted, eye-catching PDFs (or HTML)

Use templates for full reports or individual findings and engagements

Download individual and aggregated reports in just a few clicks

Start from the pre-filled data we provide to avoid blank page dread

Automatically pull findings and data from 20+ tools with zero custom scripts
How it works
See it in action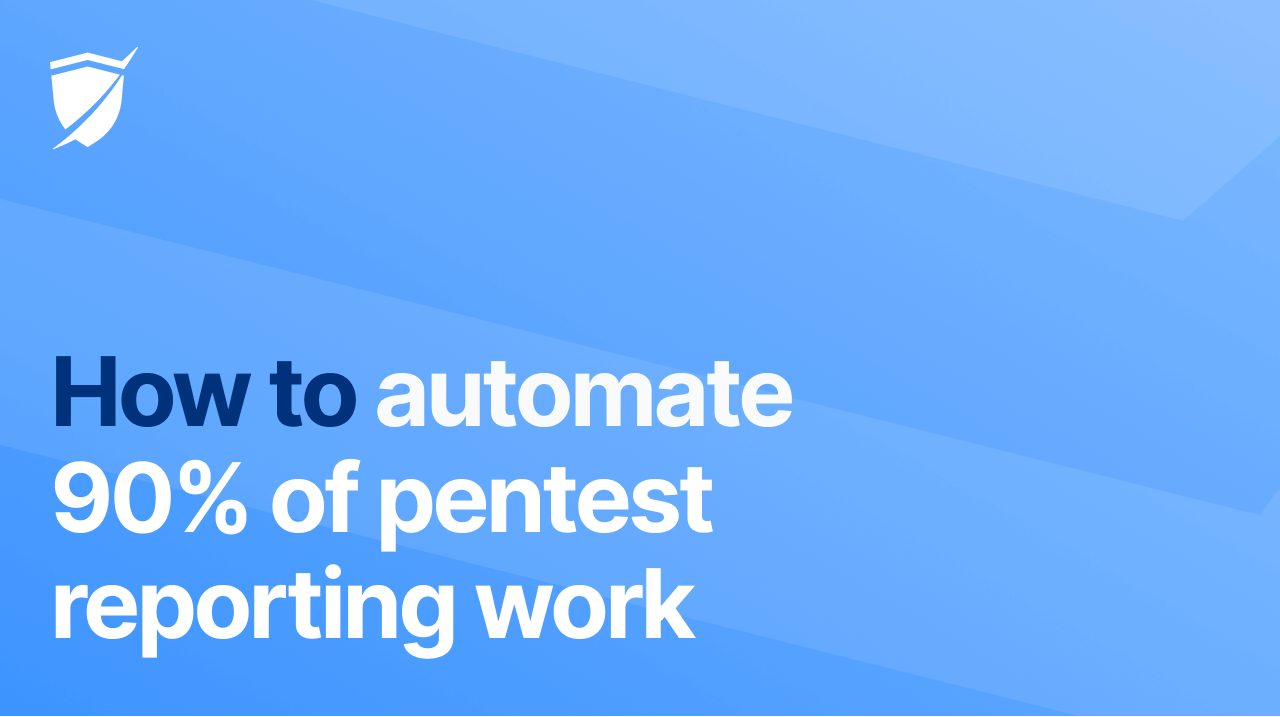 I haven't found any other tool – free or paid – that I can generate such a well-made report with and trust that the contents will be accurate and relevant to the client.
Start using the platform today
Unlock the full power and features of our platfom!
Compare pricing plans and discover more tools and features.
Ready-to-send pentest reports
Report to impress while saving hours of work
Exporting a pentest report doesn't have to take hours of transcribing vulnerabilities from various tools, formatting, reordering, rephrasing, drawing risk charts, etc. It can be a matter of clicks!
In the Pentest-Tools.com report generator, all you have to do is choose the findings you want to include, select a report template, and generate the document.
Do yourself a favor and spend your invaluable time finding more interesting vulnerabilities or wrapping up the engagement much faster.
Eliminate frustrating, repetitive tasks

Extract more value from your expertise

Wrap up engagements faster

Free up time for more stimulating work
"The detailed reports allow us to precisely identify and quickly respond to any potential issues."
Get faster & better reporting
Use advanced reporting with our Advanced & Teams plans!
Full report structure, entirely customizable
Each section of the report (e.g. background, objectives, approach, etc.) is a basic block you can customize in the report template. We'll show you how below.
To make sure you deliver like a pro every time, our pentest report structure includes all the elements you need, from the executive summary to detailed findings – already formatted for you.
Introduction

Background

Objectives

Scope

Approach

Methodology

Disclaimer

Executive summary

Findings & Remediation

Addendum
It's also very easy to modify and customize any of these sections to include links, code snippets, screenshots, tables, and other helpful elements.
If you're extra specific about your reports, just duplicate a pre-existing template and edit it to your liking. Alternatively, you can create your own template and save hours spent polishing your documents.
"The tool is absolutely easy to use, with comprehensive and customizable report templates."
Executive summary with included graphics
Stuck for words? We help you get warmed up with a predefined content for this section. Still, you'll want to add specifics about each engagement to help decision-makers act in the right direction.
Pentest-Tools.com automatically generates a graphical overview of the findings from all the tools you used. It also includes a table with the most significant findings in the report, which you can refine to perfection.
Testimonials
Cut your reporting time in half. Then do it again.
The reports I export flow so well! I spend 75% less time than I needed before for this task. Pentest-Tools.com is producing good quality reports, so I dropped a dedicated product for which I used to pay extra. I found the reporting easier to use and this has saved me a ton of time. The pre-state of the output is just right, so all I have to do is adjust formatting, which I can do once, on a template basis. Plus, we can build more comprehensive reports by adding manual findings. Also, excluding findings from the report is easy and my choices are accurately represented in the document I export. I think it's brilliant!
Start using the platform today
Unlock the full power and features of our platfom!
Compare pricing plans and discover more tools and features.
No pain, more gain
The pentest report templates that take away the pain
Pentester to pentester, we know how frustrating reporting can be. We've been there. But we also know it doesn't have to be the most tedious part of a pentester's job.
On Pentest-Tools.com, you can use predefined pentest report templates or create your own. Customizing each built-in section (Background, Objectives, Scope, etc.) ensures reports are 99% done when you click on "export."
We provide a Web application pentest report template and a Network pentest report template to use right out of the box or as examples when building your own for other types of engagements.
We're here to help you save time on the most critical phase of a pentest and make your customers feel lucky they decided to work with you.
If I can spend two hours less producing a report, that's two hours I can use for billable work. It actually equates to cash!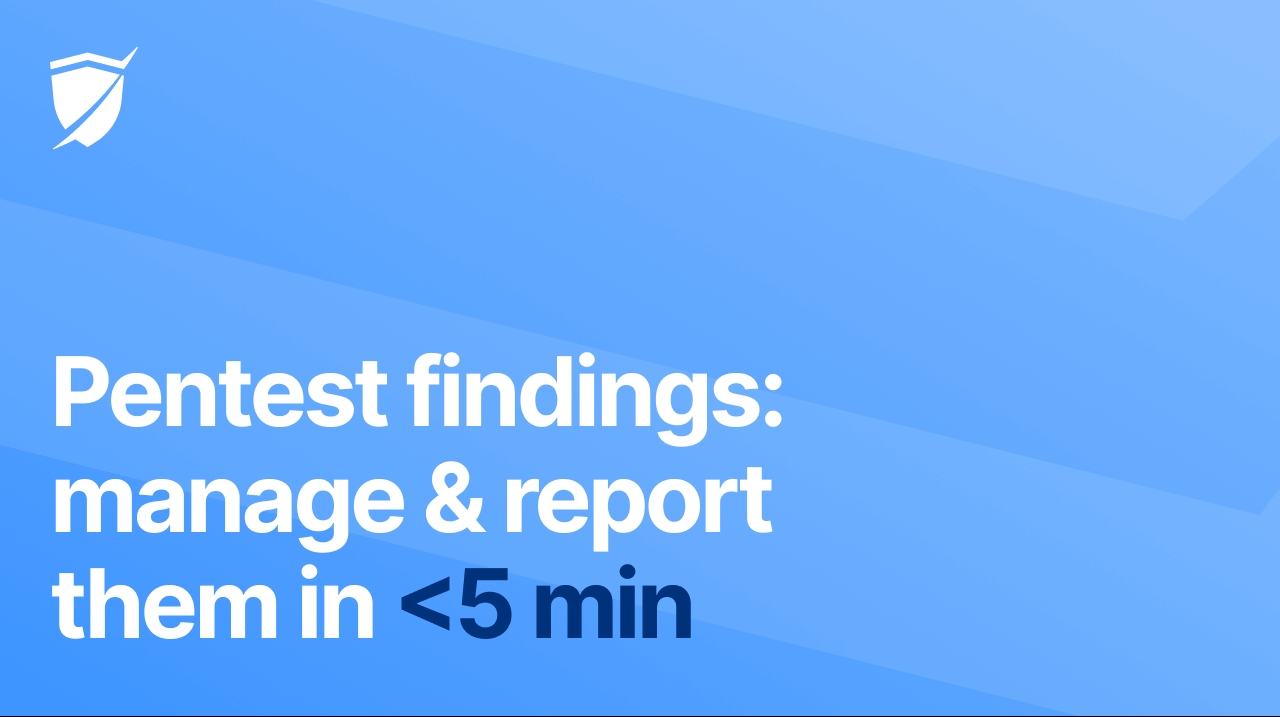 Trusted by experts at
Reuse your best work
Findings & Engagements templates
Writing and rewriting descriptions for frequent findings is bo-ring. It drains your time and energy, and can even cause errors to sneak in. Get the ball rolling with these predefined templates for the most common vulnerabilities.
With our pentest reporting tool, you can save and reuse your best finding descriptions, risks, and recommendations! Turn them into custom templates and plug them into future reports. No searching through docs, no duplicate work.
Finding templates
SQL Injection

Cross-Site Scripting (XSS)

File Inclusion

OS Command Injection

Session fixation

Open redirect

Detailed error messages

Session does not expire

Internal IP disclosure

Default credentials in use

Debug functionality present

XML External Entity vulnerability
You can also adjust our templates to your needs. Include links, code snippets, screenshots, tables, and other clarifying elements to save your future self invaluable time. Also useful for adding manual findings into your pentest report!
Engagement templates
Add all the details about clients or projects in one click and use them forever (or as long as they're your client).
Include this pre-filled information into your reports to save time copy/pasting or manually typing in data such as:
Engagement name

Client company

Contract number

Contract start date

Engagment start & end dates
To make reporting even more hassle-free, the engagement templates on the platform include structures for Website Penetration Tests and External Perimeter Penetration Tests.
"The Pentest-Tools.com site is super easy to use and reports export in a variety of formats. All of the scans I've used run fast and the reports contain the details that you need, no fluff. Nice work, Pentest-Tools.com!"
Use cases
4 ways to use advanced pentest reporting
Combine filters to get more specific reports

Choose Target + Risk Level to surface high-risk findings for a particular target. See what's left to solve by filtering out fixed issues: Status + Target.

Customize reports with your logo

Send professional, polished reports every time: sign up for our Teams plan to enjoy white label reports . Plus, you save time by managing all your reporting from the Pentest-Tools.com dashboard and emailing them to clients from the same place.

Get email notifications for vital findings

Define email triggers (e.g. is Finished, found High Risk. etc.) and get an email with the findings, so you can promptly report them. Especially useful for simultaneous and/or scheduled scans.

Export reports from where you need them

Reporting is at your fingertips whether you're managing scans or findings. Select what you want to include (and exclude) and we'll automatically fill in your .DOCX, PDF or HTML report with the results.
Each report you automatically export from Pentest-Tools.com includes all the information categories any penetration test report should include. These report sections are must-haves for any professional pentest report:
You also have the option to manually add findings you got from other scanners or manual work, so you're not bound to our scanners' results.