Online Vulnerability Scanner
Hit all your targets with our online vulnerability scanner that's optimized for painless reporting
Right now, security teams and pentesters must pick between a wide variety of diverse, specialized tools. Why? Because purchasing and trialing every tool out there is an unaffordable drain on resources. Selection and compromise are business necessities.
But properly testing new options takes time. Qualitative data from our research suggests it takes as long as a full business quarter to thoroughly assess a single scanning tool. It doesn't have to be this way every time.
Pentest-Tools.com is an online penetration testing platform that incorporates a range of online vulnerability scanners and features so you don't need to test or maintain an expensive toolstack. We offer a way to integrate pentesting favorites – from online vulnerability scanners to issue tracking (e.g. Jira), and reporting – so you can reduce your technical debt and maintenance costs.
Pentest-Tools.com is a multi-functional, high-quality toolkit with the must-have usefulness and versatility you need. Our advanced tools and features are designed to elevate your work and expertise through practice.
Multiple target types

Scan for different types of targets from standard web applications to networks and content management systems.

Optimized settings

Start a security scan quickly with settings that are already optimized by the pentesters in our team, yet flexible enough for the specific configurations you need.

Quality findings

Produce high-quality results that are accurate, transparent, filtered, presentable, actionable, and multi-purpose.
All online security scanners are not equal
Here are a few ways that Pentest-Tools.com supports you to deliver successful engagements and enjoy the process.
Comparison
Other external scanners
Pentest-Tools.com
Range of tools
Different tool types for recon, scanning, and reporting
An all-in-one comprehensive pentesting arsenal
Setup speed
Prior installation and configuration required before you start
Pre-optimized online scanners for fast onboarding and instant results
Pentesting workflow
Attempts to replace pentesters and human input with end-to-end automation
Helps pentesters scale their expertise with thoughtful automation they control
Types of scans
Standard, non-parallel web application scanning with output that needs a lot of manual work to sift through
Internal network scanning, CMS scanning, web app scanning, plus reconnaissance and offensive scanning tools
Reporting options
Reports that are difficult to navigate, rigid, and plain, while also needing constant manual updates
Reports that automatically pull findings from online scans, with easily customizable and reusable templates
You need an online scanner with range, flexibility, and impact
The good news is you don't need to find multiple scanners or large chunks of extra time to configure and use them one by one. We built Pentest-Tools.com to provide you with online vulnerability scanners with wide target ranges, adjustable settings, and actionable results.
You need an online vulnerability scanner that matches different target types you have in your engagements. Pentest-Tool.com provides you with a range of web vulnerability scanners that:
Discover common web app vulnerabilities and identify web server configuration issues
Find exploitable vulnerabilities in different Content Management Systems such as our online WordPress vulnerability scanner
Map all services exposed on the network perimeter and discover vulnerabilities relevant to external and internal networks
You can use any of these tools to scan the target application as an authenticated user. And you can perform scans remotely, without authentication, simulating an external attacker.
We also provide scanners with optimized and flexible settings. Our pentesters already configured them with optimal settings for best performance and results. This simplifies and speeds up your workflow and engagements.
And all our scan settings are fully configurable. You can choose between light and deep scans, or whether to skip some initial security checks. You also have the ability to select between different attack options.
An online scanner with comprehensive coverage and specialized settings produces high-quality results. All our scan results are:
Transparent – we provide lists of all vulnerability tests performed

Summarized – each report contains an overview of our findings

Filtered – all detected vulnerabilities are ranked by risk or you can combine filters for more specific reports

Actionable – our reports contain a detailed explanation of risks and recommendations for fixing identified security gaps

Multi-purpose – you can use report results for various types of engagements, such as website penetration testing, security self-assessments, or third-party website security audits
Pentest-Tools.com has all the features we need
Prior to Pentest-Tools.com, we used several different tools that performed a wide range of functions for us. Now, we don't use them anymore because we don't need to. Pentest-Tools.com has all the features we need, like API, VPN and network scanning. It reports quickly and well. It maps attack surfaces. And it automates a lot of our manual work
Try the scans
And test the Light version of our free online vulnerability scanner
What online vulnerability scanners do you offer?
We've talked about the wide scope of our vulnerability scanning tools. But what do you get for your investment?
Web Vulnerability Scanners
Network Vulnerability Scanners
Web CMS Scanners
Our tools centre around web vulnerability scanners that discover common web app vulnerabilities (e.g. SQL injection, cross-site scripting, and others in the OWASP Top 10) and identify web server misconfigurations (e.g. missing HTTP headers). You can also use them to scan the target application as an authenticated user.
Next, we have network vulnerability scanners. They map all services exposed on the network perimeter and discover vulnerabilities relevant to networks, like outdated services, missing security patches, and badly configured servers.
Finally, our web CMS scanners find exploitable CVEs in the most popular content management systems, such as our Joomla vulnerability scanner. Our reports include discovered plugins, themes, and information about out of date versions and components.
There are various reconnaissance tools and offensive tools too that help with your discovery and attack surface mapping, so you can identify and prioritize for remediation those security vulnerabilities that malware might use as entry points.
Why security and IT pros are switching to Pentest-Tools.com for online vulnerability scanning
The range of tools and the quality of reports are just two of the compelling reasons why professional pentesters and security experts are investing in Pentest-Tools.com.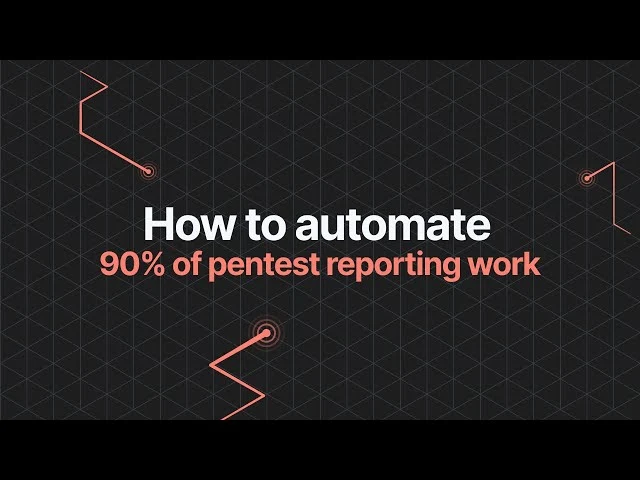 There is a tool for everything, starting from the analysis of the attack surface, to network scanning, and in-depth scans of web application security. We use it as an automatic tool for automatic scans every week to avoid problems and regressions. There are dozen different scanning solutions, they cover all the possible network architectures, technology and scheduling to produce professional reports. The price is excellent and it is almost impossible to have the same quality at the same price.