About Us
We are a security company built by people with passion for cyber security.
Founded by Adrian Furtuna (CEO) in 2013, Pentest-Tools.com started as a solution to a struggle he deeply understood and experienced himself: the need for a reliable online resource to use for performing security tests. Since then, Pentest-Tools.com evolved into a fully-fledged penetration testing and vulnerability assessment platform. Almost 2 million unique users rely on it every year.
Having 10+ years of experience in cyber security, Adrian always enjoys building and breaking stuff (mostly related to infosec). He also teaches penetration testing classes, does bug bounty hacking, and speaks at security conferences.
Mission
Help our customers easily detect and understand vulnerabilities in their systems and infrastructures.
Vision
Build the most intuitive and easy-to-use penetration testing and vulnerability assessment platform.
Our values
Ethics
We are committed to stick to the White side of hacking and we do not encourage any unethical activities.
Trust
We deliver what we promise and we value our customers' trust in everything we do.
Quality
We don't like poorly written software and unreliable results. That's why we strive to build a platform our users can always rely on.
We build
Tools that amplify
your best work
We believe a good pentester can never be replaced by an automated tool. Our goal is to help pentesters and security consultants be exponentially more effective in doing what they do best: interpreting the context, deciding which path to focus on during the test, and selecting the relevant data for the business.
Our team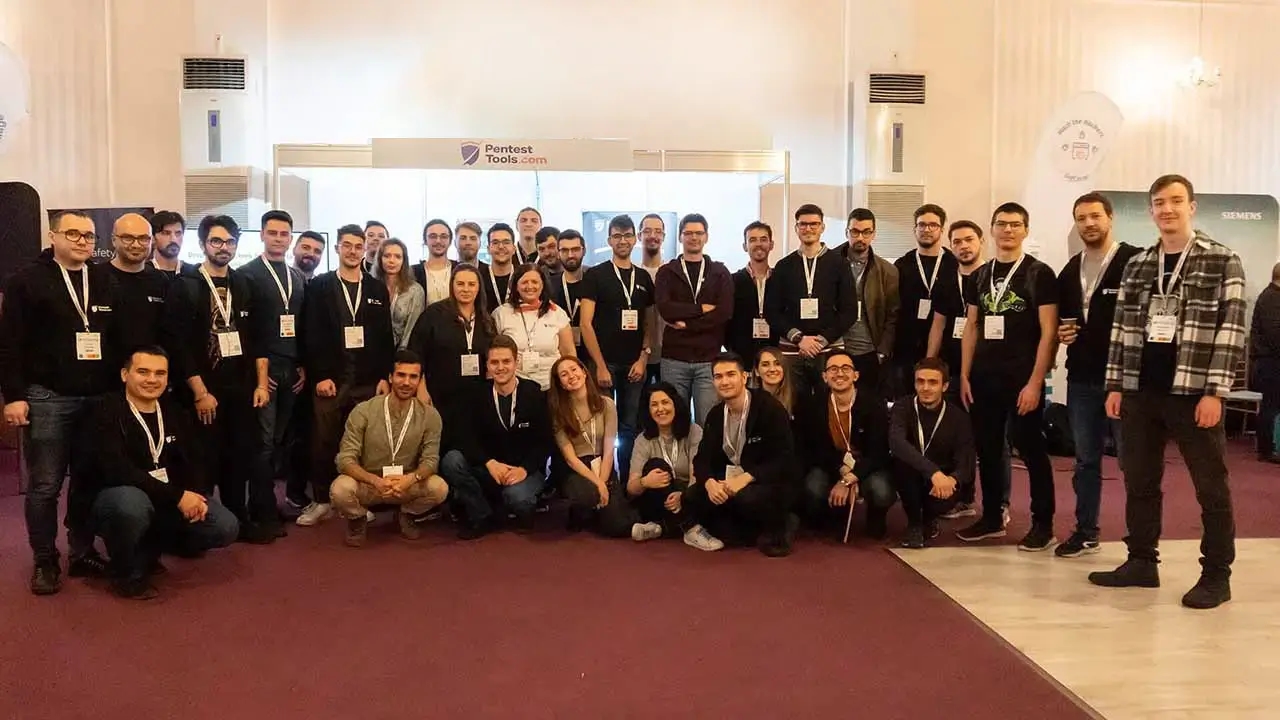 If you'd like to meet the whole team and learn what role everyone plays in the product our users use and love, head over to the dedicated page to learn more.
Media
Get in touch for media requests
Looking for a dedicated quote, to do an interview or simply interested in more details about Pentest-Tools.com for your article or report? Send us an email and we'll be in touch right away!
Andra Zaharia
Marketer of 10+ years, 6 of which I've spent in cybersecurity
I strongly believe in serving the infosec community through ethical marketing that builds bridges across people, organizations, and industries. I stick to the point and prefer a hands-on approach.
Student of the hacker mindset. Adamant about using the right words and fighting against infosec marketing clichés.
Ioana Rijnetu
Digital marketer of 8+ years, 3 of which I focused on cybersecurity
I am a strong believer that work ethic and a lifelong learning mindset can make a difference to grow as a professional in any field.
I enjoy playing with words and strive to find the right ones that capture other people's needs and emotions. Curious and eager to learn something new every day.