Vulnerability scanning tools for enhanced penetration testing
Deploy our comprehensive suite of vulnerability scanning tools to boost and scale your efficiency
Pentest automation can never replace earned experience. But you can amplify your efforts with the right set of specialized tools and focused automation features. We help your team scale up and collaborate efficiently – without losing precision.
Each of our penetration testing tools receives monthly updates with the latest critical vulnerabilities and exploitation modules.
So, what can our security vulnerability scanning tools offer above and beyond your current setup?
Enjoy a bird's eye view of the attack surface

Gain a comprehensive overview of your target's security issues before selecting your weapons

Use interconnected penetration testing tools and features

Save time with scheduled and parallel scans, and customisable (re)testing sequences

Leverage pre-configured and customizable finding(s) and report templates

Optimize your performance with template solutions for repetitive tasks
At a glance
Full support for your entire penetration testing workflow
Our cloud-based, collaborative environment supports you along the penetration testing workflow with integrated tools, automation features, customisable scans and instant reports.
Comparison
| The usual piecemeal setup | Our cohesive pentesting arsenal |
| --- | --- |
| Organization hires an experienced pentester with an on–premises setup of multiple, unlinked software solutions and methods | New pentesters can make fast progress using our pentester-designed reusable templates, automated testing sequences, and chained tools and features |
| Pentester spends time to learn about new exploits, integrate them into his setup, and customize vulnerability detection methods | Bug bounty hunters and in-house pentesters gain back time with built-in scanning and detection for the latest critical vulnerabilities and auto-exploitation that gets them factual proof |
| Pentester runs sequential scans, moves data between tool, and filters duplicate findings, manually removing false positives and other low quality results | Security professionals select from an array of linked tools and functionality that automate mundane tasks such as rescanning, attack surface mapping, and reporting |
| Pentester manually compiles reports of varying quality from findings and recommendations, with inconsistent formats, obscure language, and inaccessible proof | Security teams have access to a cloud-based, central, transparent platform designed for speed,efficient collaboration, and professional growth |
Quickly detect the most critical vulnerabilities
Does your current setup expose all potential and relevant attack surface access points?
We offer cloud-based vulnerability scanning tools for comprehensive Vulnerability Assessment and Penetration Testing (VAPT) as well as Vulnerability Management. This allows you to detect even the most recent vulnerabilities and exploits, such as Log4Shell and Zoho ManageEngine ADSelfService Plus RCE.
The maintenance aspect of your cybersecurity job usually means writing custom automation scripts, moving data from one tool to another, and compiling lots of reports, right? If you work in a collaborative, team environment, you'll value the workflow time savings Pentest-Tools.com brings.
Pentest-Tools.com helps you organise your targets, scans, and findings; automate repetitive tasks with scheduled scans and pentest robots; integrate with tools such as JIRA; use webhooks to get focused, real-time notifications; and scan internal networks through a ready-to-go VPN.
You can further configure how you use Pentest-Tools.com with our vulnerability scanning API, which gives you access to the cloud-based security tools you already use. This establishes a central source of truth for your automated software testing (CI/CD). In addition, our platform can also operate as a data source for these 3rd party apps.
You can award bonus points to any vulnerability assessment tool that offers you free light scans. Pentest-Tools.com offers a range of web, web CMS and network vulnerability scanning tools you can use for free. Just visit our Tools page and select a scan.
There is a tool for everything
There is a tool for everything, starting from the analysis of the attack surface, to network scanning, and in-depth scans of web application security.
Build a library of pentests from vulnerability scanning tools results
Pentest-Tools.com offers an array of over 25 proprietary and open-source tools across our platform, including must-have vulnerability scanners. With scan templates and pentest robots, internal network scanning, bulk scans, and scan history, you develop a strong repository of pentests with lots of reusable elements.
Your team can then share and reuse testing sequences and templates to take advantage of scheduled scans or other automation options to minimize repetitive work.
This gives you valuable creative time, because you can produce accurate reports much faster and help your clients identify and fix critical CVEs. You reduce your technical debt, while clients enjoy accurate results and tangible outcomes.
Tools to use after running the Network Vulnerability Scanner
Reconnaissance Tools

Web Vulnerability Scanners

Network Vulnerability Scanners

Offensive Tools
Why ethical hackers are switching to Pentest-Tools.com for vulnerability scanning tools
Customers enjoy using Pentest-Tools.com for their vulnerability scanning needs because:
"A streamlined pentest workflow means increased productivity" (G2 review )

"Dashboard keeps you confident and aware of the current security posture" (G2 review)

"Crawling tools dig deep to locate long forgotten domains and ports" (G2 review)

"Testing methods can become templates that the whole team can reuse" (G2 review)

"It can even be used by non-technical people without onboarding" (G2 review)

"Spend more time on analysis and less time running individual tools" (G2 review)

"Spend more time on analysis and less time running individual tools" (G2 review)
Being supported by a quality team is crucial for the professional involved in Pentesting to be successful. The technical team also made it very easy to use the platform with easy to understand tutorials, demonstrating not only how to use the tool, but also the strategy behind the action.
At the end of the day, the customer has the guarantee that a large and well prepared team is in place to help with the safety of the organization. This makes all the difference!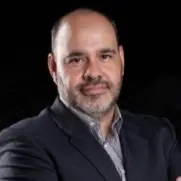 Vagner Nunes
Infosec Tools Consultant,
Connected vulnerability scanners and features you will love
There are many vulnerability scanning tools on the market that claim to offer end to end automation (which we don't believe in). Where we shine is providing you with a menu of options that combine your unique expertise with reusable templates and thoughtful automation.
Choose, use, and improve:
Prefilled finding templates you can use in minutes or build from scratch

Dedicated attack surface dashboard, automatically populated with recon findings

Scheduled, bulk scans and replicable rescans to deploy post-fixes

Instant reports with easy to use filters and customizable, shareable notifications

Frequently updated vulnerability definitions and remediation advice

Library of professionally written pentest guides to help you maximize all that Pentest-Tools.com offers.
Equip your team with dedicated vulnerability scanning tools
We know you need to delve into the details of high risk vulnerabilities and more obscure security issues. But this takes time.
Instead, we offer precision tools to help you tackle vulnerability tests in specific CMSs, find subdomains and misconfigurations, address network security vulnerabilities concerns, or get into the weeds with offensive, dedicated exploitation tools.
Empower your team with our modular arsenal of tools, allocating each member to a specific task and enabling them to learn from each other's work.
Easily customizable scanning tools free you from repetitive manual work
Once you quickly get started with our ready to use suite of scanners, you can also reduce effort over the long-term by taking advantage of our customizable tools and options:
Easy to configure scan settings and templates

Internal vulnerability scanning through VPN and authentication credentials

Automated testing sequences (pentest robots) you build from a drag and drop visual editor

Shared Items & Workspaces that enable rapid sharing of resources across teams

White label reports you can brand for clients and expand to incorporate data from other sources.
Personal response for your false positive reports
We're pretty proud of this one. And, since we all know false positives are the bane of security teams and pentesters, we supply you with a personal response on any false positives our scanners detect.
Our team includes certified security professionals who are ready to verify false positives and improve the tools for increased accuracy, leaving you free to concentrate on the fixes.
Common Questions
Vulnerability scanning tools FAQs
The best online vulnerability scanner tools for your security team and independent pentesting business are those you can adapt to your needs and context. You can use this high level of adaptability to match the expertise of the user or to eliminate tedium by automating what can be automated.
Another criteria is how your vulnerability scanners of choice work together to give you the big-picture view of your target's security posture.
Our security scanners automatically populate the Attack Surface with IP addresses, hostnames, operating systems, ports, protocols, services, technologies and web hosts. This leaves your professional curiosity free to tailor our pre-built scan templates, construct custom testing flows, and roam among the anomalies.
We also regularly update them with detection for new vulnerabilities, so your work can be effective and relevant in every engagement.